---
Pick your favorite...
Derek Jeter hit a walk-off single in the ninth to end his Bronx career. Which mock back page tells the story best?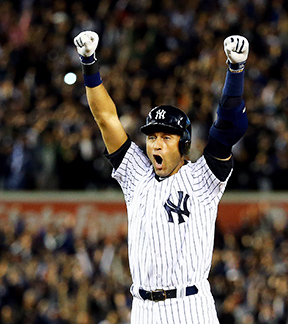 '2' Good
Jeter ends Bronx run with walk-off
Al Bello/Getty Images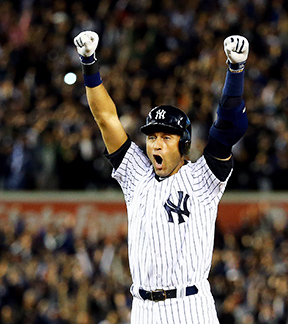 Grand Closing
Jeter plays hero in Bronx finale
Al Bello/Getty Images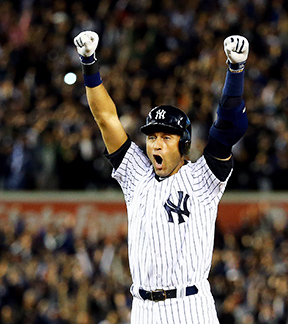 Hollywood Ending
Captain ends Bronx career in style
Al Bello/Getty Images

---
Create your own headline...
Think you're better at writing headlines than we are? Prove it!
Sorry, you must be at least 13 years of age to participate.